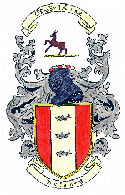 Delaney Family Homepage



These pages are best viewed using Firefox or Mozilla.



This Delaney family consists of Mark Delaney, Valerie Delaney and their two daughters, Bridget Delaney and Briana Delaney. We currently live in Lake Charles, Louisiana.



Mark Delaney
Mark is a chemistry professor at McNeese State University in Lake Charles. Mark's research interests (may also be found on Tripod here) include anionic, polymerization of alkenes, Ziegler-Natta polymerizations, halatopolymers, and thermal characterizations of polymers. Information about Dr. Delaney's Spring Semester 2008 classes may be found here. Mark is also active in the Southwest Louisiana Section of the American Chemical Society and is currently Newsletter Editor for the Section.

Mark's main interest outside of chemistry is fishing, especially flyfishing. He maintains some pages related to flytying also (1, 2, 3, and 4). This year he is also the vice resident of the local fly fishing club, the Contraband Fly Casters. At the moment he is also serving as Vice President of Communications for the Gulf Coast Council of the Federation of Fly Fishers. Mark is also fond of music and plays piano and guitar as well as listening to "oldies" and classical music. Mark's work e-mail address is here while his private e-mail address is here.

Mark also serves as a coach for the Calcasieu Association of Retarded Citizens for softball, basketball, and athletics (track & field).


Valerie Delaney
Valerie has just graduadated with an A.S. in accounting from Sowela Tech. She is currently continuing her education at Delta Tech. Valerie is also trained as a secretary or clerk and works such jobs when available. Valerie worked for the 2000 U. S. Census. She is also interested in designing web pages. She is interested in all types of needlework and does crochet, needlepoint, counted cross stitch, etc. Valerie likes music and plays recorder, guitar and autoharp. She is learning to play the bowed psaltery. One of Valerie's newest interests is her dog Micron, a Chihuahua mix which she got in December of 2002. Valerie's e-mail address is here.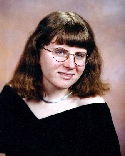 Bridget Delaney
Bridget graduated from the Honors College Program at McNeese State University in Lake Charles with a bachelor's in Mass Communications in the spring of 2004. She is currently substitute teaching in Lake Charles schools, while looking for a full-time job, and also supplements her income as a free-lance writer. Her interests include chatting in different chat rooms, designing and maintaining web pages, music (both playing and listening), and writing. An example of a webpages that Bridget has designed is hers. Bridget's e-mail address is here. Bridget plays recorder and piano. She also has a pet, a dog named Marbles. Marbles is an unlikely mix of beagle and labrador retriever. He looks like a tall beagle and thinks that he is small and can sneak past people. Unfortunately for Marbles he is approaching 60 pounds and is unable to sneak past anyone.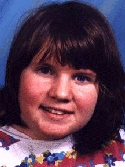 Briana Delaney
Briana is currently at home after attending Brown College in the Minneapolis, Minnesota for a semester. She is extremely interested in languages. She writes poetry in French! She has a great interest in languages. She has studied German, Danish ans a little Japanese. You can e-mail Briana here.















Back to Index of Mark Delaney's Pages



Several members of the family are both shy and introverted. For those looking for resources on shyness and introversion, please follow the link below:



Shyness and Introversion Resources



updated January 15, 2008